Category:Sensors
From nemeuswiki

Welcome on the wiki page of the Nemeus Sensors!
Nemeus manufactures Standard and custom Sensors embedding technologies such as LoRa™, Sigfox™, Bluetooth...
Nemeus Industrial Sensors (NIS)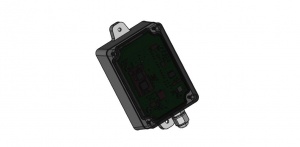 NIS is a family of long-range and low power wireless sensors operating in ISM unlicensed band. With interferers' robustness and low power consumption, it is the best solution for applications requiring long range, maximum battery lifetime and secure radio link. This module integrates a Nemeus MM00x modules.
Pages in category "Sensors"
The following 7 pages are in this category, out of 7 total.